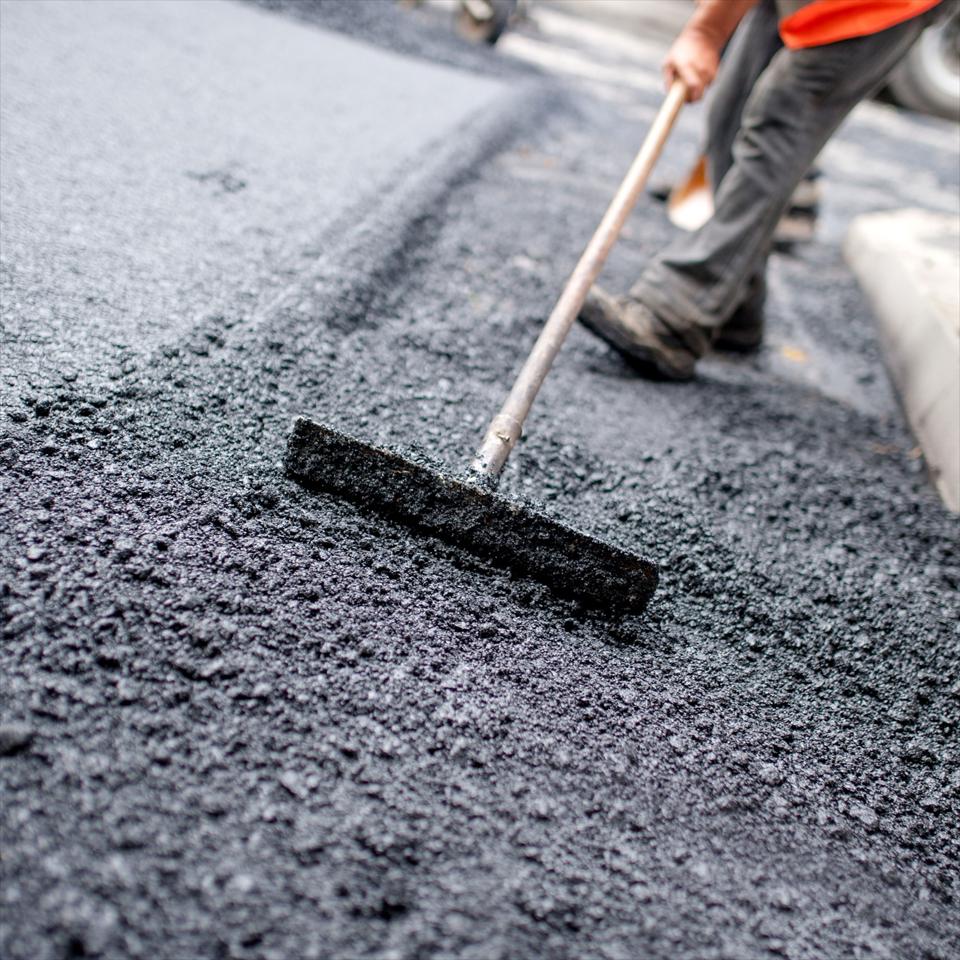 Asphalt Repair & Maintenance
There are many reasons why pavement might start cracking or breaking down. Regardless of the reason, Holmes Paving will help prevent cracks from spreading or forming new cracks. Our experienced crews will get the issue taken care of quickly and affordably so your pavement surfaces last for years to come.

Over time the base material under your driveway starts to move causing the asphalt to break down. Fluctuating temperature cycles can also have an adverse impact on the base material causing the base material to "pump" up into the surface resulting in cracking and breaking. This is a very common occurrence, especially in areas with heavy clay. Our driveway asphalt repair service is performed to correct isolated or random areas with problems. Potholes, low spots, sinking at the garage, alligator or spider web cracking (numerous cracks that run together) are all candidates for repair. Damaged asphalt is carefully removed and new gravel is installed and compacted as needed. We will then apply a strong tack coat to the edges of the newly cut area. Finally, we install new high-quality asphalt at the same grade as adjoining pavement and compact to a uniform finish. Driveway and lot asphalt repair is a cost-effective alternative to replacement. As always, we recommend finishing the job with professional seal coating from Holmes Paving.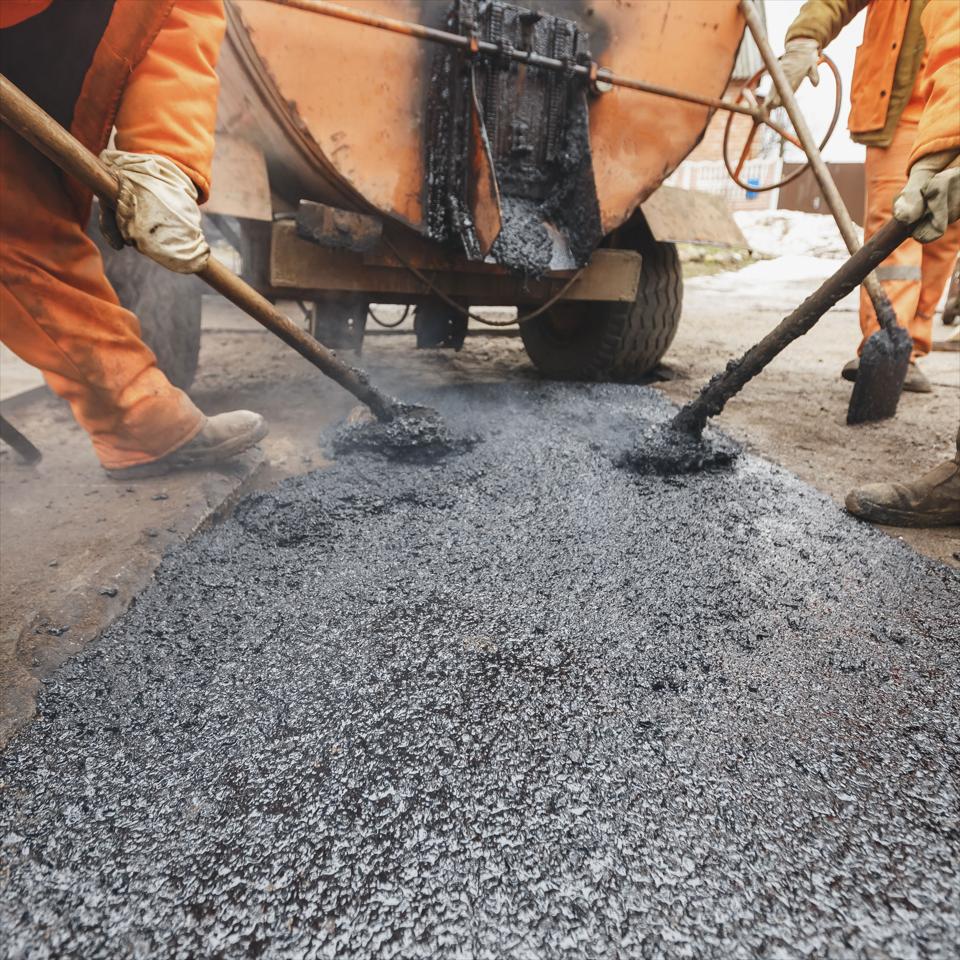 Asphalt Resurfacing & Overlays
If you are a candidate for asphalt repair but do not want to have a patchwork look to your lot, we might recommend an asphalt overlay or asphalt resurfacing in Northeast Wisconsin. Asphalt resurfacing or overlay is a cost-effective alternative to asphalt removal and replacement. Asphalt resurfacing is the process of patching and repairing damaged areas, and then placing a new surface overlay on top of the existing surface. We will remove loose or broken asphalt as needed and patch the excavated areas with high-quality asphalt. Existing asphalt at transition areas (sidewalks, garages, etc.) will be cut back for a tie-in. Next, we will clean the surface of dirt and debris and apply a tack coat to the existing asphalt surface to aid in the bonding of new asphalt. Low or uneven areas will be leveled as needed for an even surface. Our professional crew will then overlay or resurface your parking lot or asphalt surface. With the use of high-quality asphalt and professional installation, your new surface will last for many years to come.